The Stone Chiefs sound like veterans who have been playing their guitar-driven, southern  flavored hard rock for ages. In fact, the band just released their debut album Drive On this August. And Drive On has all the right hooks and distortion in all the right places (read our review of the album by clicking here).
The following is an interview with Stone Chiefs guitarist Aaron Wiig.
You state on your Web site that The Stone Chiefs' music has the "timeless feel of a lazy Saturday afternoon flowing into a late night party." Can you elaborate further?
Aaron Wiig: Some of the songs on the album have a laid back feel that remind me of an afternoon outdoor barbeque with friends while knockin' back some beers. "Drive On," "Let It Rain," "Younger" and "Innocence" sort of feel like this to me. We all consider times like these the best days of our lives…a warm familiarity comes along with these memories. People throughout time enjoy good times with good friends. Music is the same way with the style dependent on the culture. I'd like to think The Stone Chiefs have our own sound, but we're not creating a new genre or anything. We are a rock 'n' roll band. We draw on the influences of rock 'n' roll legends to help guide us. In that sense the music has a familiarity to it, like when thinking of that last great afternoon party where you saw a bunch of folks you hadn't seen in a long time and had a blast.
Flowing into a late night party: After the barbeque is over everybody has a buzz and is ready to head out to the bars and see what the night has in store. There is a sense of raw excitement that something unexpected could happen. This is where "Moxie," "Mate of Mine," and "Get Up and Go" come in. Maybe you end up back at your house at 3am with a fine young lady and it's time to close the deal. It's time to put on "Close the Door."
You wake up the next morning and think, 'Man, if only every day could be that good.'
You have a hard rock sound that is very commercially acceptable, one that is reminiscent of '90s hard rock bands like 3 Doors Down, ThirdEyeBlind, but also includes a more gritty modern southern rock feel to it like Kings of Leon, Black Crowes. Did any of those bands influence you? Do you take these comparisons as a compliment?
Wiig: I got nothing against 3 Doors Down and ThirdEyeBlind, but I don't own any of their albums. On the other hand, I am a huge Black Crowes fan and really dig Kings of Leon…especially their raw early stuff. I'd say The Stone Chiefs are definitely influenced by the Crowes and Kings of Leon more so than the other bands in the list. I take all of those comparisons as compliments. I don't think there is anything wrong with writing commercially acceptable music. It's not by design, but just happens sometimes.
I must admit, I am surprised the band hasn't hit yet. I think it's only a matter of time. You thank your friends and family on your album for having the patience and support. How do you believe the band has the patience and fortitude to wait for that big break? Some bands give up too soon.
Wiig: I really appreciate your feelings. Let's hope the break is right up around the bend. I've been playing in bands since was 15. I've known the other two guitar players in the band since I was 18. It is a real lesson in patience when you know that you have the skills and a great band with enormous potential yet sometimes things just don't seem to fall into place. That's when we just keep pushing. We have been pushing for awhile now and things are starting to look more promising. If you think this album is good, wait till you hear our next one. We already got more than half of The Stone Chiefs sophomore release ready to track with a boatload of cool tunes in development. This band really has the potential to put out great music for a long time to come…and everybody in the band knows it. We just got to keep our eye on the ball and keep pushing. Play more shows, make more fans, repeat. Eventually, we will either hit a tipping point with a storm surge of fans or the right people will take us under their wing. Either way, we are in it to make great music for a very long time.
You seem to have the social networking thing down. That's important nowadays and not enough bands seem to do it effectively — it really is more than a simple MySpace page.
Wiig: Thanks. If you want to be the next big band, you have to present yourself as the next big band and market accordingly. If you want to be taken seriously, a band has to have their online presence straight.
You claim that your singer Dallas Perry started singing in clubs when he was seven-years old. What kind of songs (karaoke?) was Dallas singing at seven -years old in clubs?!
Wiig: I'm glad you asked this because I didn't know myself until I picked Dallas' brain. He said back in those days he was singing Bob Seger, Jerry Lee Lewis, 38 Special, Lynyrd Skynyrd, Tom Petty, The Band and other classic rock gems. Specific songs he mentioned were "Great Balls of Fire" and "Old Time Rock and Roll".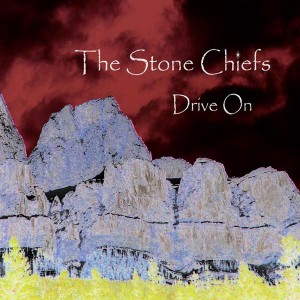 The lead break in "Moxie" is electrifying. Do both guitarists trade off the leads there? Did you think of that song as a single?
Wiig: I definitely think "Moxie" would make a great single. "Moxie" is resonating with a lot of fans and press. The lead break in "Moxie" starts with me ripping it out early over a surf rock influenced riff that BT (guitarist Brian 'BT' Torrence) worked out. After that segment, David (David Arnn, guitarist) comes in with the southern rock solo action over a riff that Dallas and I put together. The contrast of the fast paced segment with the slower, chunky riff works well. We tracked several solo takes in the studio on the fly just to see what would happen. It turns out that two of David's solos were damn good and coincidentally had highlights at alternating times. So we decided to have David dual solo with himself there at the end. I think it came together nicely…one of those cool moments when it hit us in the studio.
Seems like the entire band is involved in the songwriting?
Wiig: Yeah, we all write songs although Dallas is the main songwriter. It just depends on the tune. Sometimes we work it out together. Sometimes somebody shows up with a tune complete. I think we get along well enough and don't have such big egos that one person in the band thinks that it's "their" band. We got a lot of diversity on the album which is one of the cool results of multiple songwriters. Also, if you got four people in a band that write songs everybody is going to bring the best tunes to the table and leave all the mediocre stuff at home. I think this raises the bar for everybody in a good way.
Why do three guitarists share bass duties? How does that work?
Wiig: We all are lead guitarists at heart. We didn't want to add a sixth band member to play bass and end up with three guitar players…overkill. So, we decided to split up the bass duties. It only works because David, BT, and I have known each other since we were teenagers and mutually respect each other as accomplished guitar players. Most people think it's rather cool that we can do that. At shows when the bassist picks up a 6 string and rips it up there always are a few raised eyebrows. Regardless of who is playing bass we have two seriously talented guitar slingers throwing it out. In addition, we all get to play a different instrument, which keeps it fresh. Bass is a different animal than electric guitar.
Here is a really bad joke going around: What do you call the guy who always wants to be part of the band?
Answer: The bass player!
This joke used to give me a chuckle as a lead guitar player until I actually tried playing bass. In no time the drummer told me I sucked and to stop playing bass like a 6 string. Now that I've played bass for awhile I appreciate the skill it takes to do it well.
Does the pianist featured on the album, Chris Johnson, tour with the band? His keyboards on "vices" add a nice touch. How do you do without the keyboards live?
Wiig: I wish we could take Chris out with us but so far we haven't. I would also love to do some shows with Barbara Weathers singing backup. I think our guitar sound is big enough so that listeners don't miss the keyboards much. But really, I would love to have Chris sit in on some shows. There has been some talk of it but it is yet to materialize. It would set off the tunes with keyboards on the album: Vices, Younger, Let It Rain, and Close the Door.
What vices do you all have?
Wiig: What have you got? A straight answer to this question may make our Mama's cry…better to let sleeping dogs lie.
I've had friends burn out on a variety of substances. I've been successful at dodging bullets, but everybody's luck runs out eventually. At some point I realized that certain paths of existence are not sustainable.
Most of The Stone Chiefs have had issues with excess at some point in their life. Alcohol is currently the band's biggest vice. Dallas wrote "Vices" halfway through a bottle of whiskey. Moderation can have no meaning to a bunch of rock-n-rollers. Even so, when it's show time everybody in the band holds everybody else accountable. Having some drinks, gettin' loose, and throwing down an awesome show is great. Being sloshed on stage is not cool with any of the guys in this band.
How would you describe your music? And how would you like to see it evolve in coming years?
Wiig: Guitar driven rock-n-roll with soul. Genuine. Hearty. Honest. Fun.
Our next album will consist mainly of catchy upbeat rock tunes with big hooks. Songs people can shake a tail feather to or throw their fists in the air. We are going to continue to help other rock bands bring back the guitar solo. We also will be incorporating at least a couple big finish experiences into the set. People will be walking away from our live show thinking that they can't wait to see us again.
For more information, go to thestonechiefs.com