All-acoustic Iron Maiden tribute project reveals album info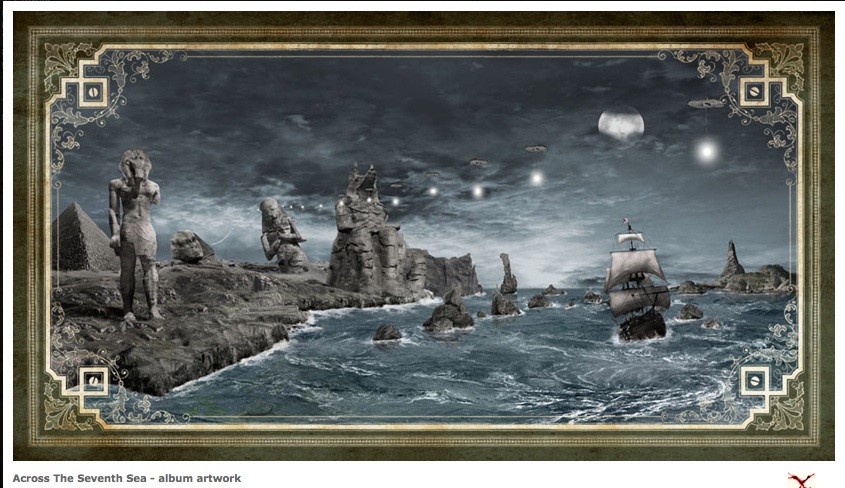 Maiden uniteD, the all-acoustic Iron Maiden tribute project has revealed the track listing and cover artwork for the upcoming album Across The Seventh Sea. The album will be released in September on CD, limited edition Vinyl and on iTunes.
Across The Seventh Sea track listing:
1. Seven Deadly Sins
2. Only The Good Die Young
3. 2 Minutes to Midnight
4. Prowler
5. Flash of the Blade
6. Children of the Damned
7. Infinite Dreams
8. 22 Acacia Avenue
9. The Evil That Men Do
10. Wasted Years
The cover artwork for the CD was once again created by Blacklake, who also worked with Maiden uniteD on their first studio album Mind The Acoustic Pieces.
About the band:
In 2006 the Dutch Iron Maiden fanclub asked Joey Bruers to do a special show; something other than the regular tribute or cover band. With musicians from several bands he performed a set of rearranged acoustic Maiden songs. The reactions from the crowd were overwhelming. Steve Harris attended that convention and gave them two thumbs up.
The idea that became a show then became a project. A project called Maiden uniteD, because we hope to bring all kinds of musicians and fans from all over the world together to celebrate the music that has already united us for over three decades.
Mind the Acoustic Pieces is the first release of this project. An all-acoustic reinterpretation of the classic 1983 album 'Piece of Mind' with new arrangements and played by an impressive ensemble (Mike Coolen, Ruud Jolie, Marco Kuypers, Damian Wilson, Joey Bruers and Anneke van Giersbergen). For more information on the band, click here.