In time for Halloween, bassist R.H. Bear of the heavy metal band Bile gave Powerline his Top 10 Horror flicks. Here they are: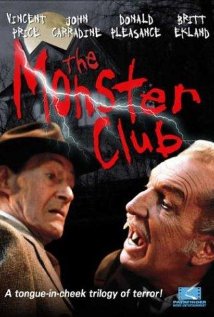 1. THE MONSTER CLUB 1980
A great underrated movie, released in 1980 and never put into movie theaters in the states. The first time I ever saw it was, I think, on Chiller on TV [Chiller Theatre was a Saturday night show on Channel 11 WPIX in New York City that showed classic horror movies] and I was hooked. It stars Vincent Price, John Carradine and Donald Pleasence. It's really a vampire movie but it comes in three little movies. It also has music in the club parts by the bands Night and The Pretty Things. Over all just a weird, creepy, fun horror movie.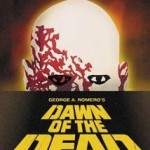 2. DAWN OF THE DEAD 1978
I saw the movie the day it came out in the movie theaters. They were selling the shirt in the lobby and then I saw the movie and I loved it. It was just a good zombie movie. No running dead people, just blue-faced corpses that wanted to eat you — and they did. I wanted to live in a mall and fight zombies t0o. I still watch this all the time. It never gets old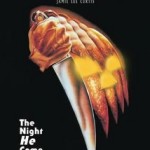 3. HALLOWEEN 1978
I saw this in a huge, creepy theatre in NY on Halloween. Still one of the best slasher movies ever with the best music. You never knew what was around the corner. It was dark and Michael Myers was going to be there with a knife — until you stuck a knitting needle in his neck just to make him angrier. Always the best movie to show to the young kids in the family. They are still scared to this day. The movie does its job well.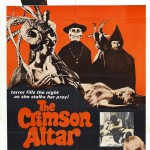 4. CURSE OF THE CRIMSON ALTAR 1968
A story about witches and possession, and how can you go wrong with Christopher Lee , Boris Karloff, and Barbara Steele. A guy goes to a English country town to look for his missing brother. There are a lot of surreal dreams and a witch getting her accusers to sign their names in blood. Let's just say it would be a great movie for Halloween night.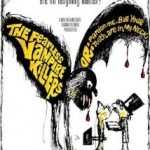 5. THE FEARLESS VAMPIRE KILLERS 1967
This movie is directed by Roman Polanski and stars Sharon Tate in her last movie role before her murder [to Charles Manson's minions]. This is a great vampire movie. Very dark and strange. The film is set in Transylvania and there are great Victorian dressed vampires. Sharon Tate gets taken for food for the group and the movie is set trying to get her back. But she has been bitten and they take her back, and unknowingly spreads the infection. Great movie a lot of fun.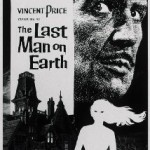 6. THE LAST MAN ON EARTH 1964
A great Vincent Price movie. This is the original before the Omega Man and I Am Legend. This movie is in black & white and it's very stark, very little soundtrack — and that's what makes it so good. An airborne virus spreads, killing most of the world, and before they die they become a sort of vampire — slow moving and looking for blood. It's Vincent Price's blood that can be used to save them. Great movie to watch if you are into b&w 60′s movies.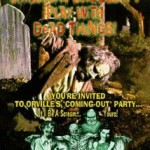 7. CHILDREN SHOULDN'T PLAY WITH DEAD THINGS 1972
One of the best zombie movies ever. Great soundtrack and very cheaply filmed. Very B movie. This takes place on an island filmed off of New York. Groups of actors go to the island and use a body to bring back the dead. What they don't know is it starts off as a set up to get them there, then they find out it's a burial island for criminals and killers, and their director has a thing for the bodies they dig up. Watch it. They all die. It's great.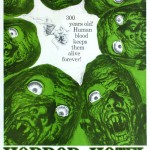 8. HORROR HOTEL 1960
Christopher Lee teaches a class on witchcraft in this movie. He sends one of his hot looking girl students to a town called Whitewood — that is, from the 1600′s which had a witch burned on the site of the graveyard. They need to hold a sacrifice to bring back the witch on Candlemass Eve at the hour of 13. Great atmosphere to this movie. It's a must watch if you love horror movies.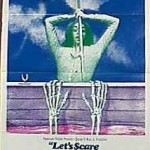 9. LETS SCARE JESSICA TO DEATH 1971
Based in Connecticut, a woman, her husband, and a friend leave New York to get her in a country house to rest after a nervous breakdown. She is hearing voices and seeing things. A girl shows up in the house and it all starts to fall apart. All the townspeople have on bandages. It's a town of feeders for this one vampire but the whole town is dead — or so you think. Very stark. very little music… This movie makes you feel unsafe.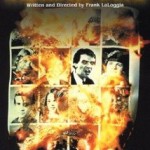 10. FEAR NO EVIL 1981
A child is born to two normal parents and he is the antichrist, and a nerd but a very strange one. This movie has zombies and that whole second coming thing in it, so it's a very dark and strange — almost religious at times — movie. The movie has a great soundtrack: The Ramones. Patti Smith, and The Boomtown Rats, just to name a few. This movie means a lot to me. I saw the upside-down cross branding in the movie and I had it done on me. Sometimes movies really do make you a monster.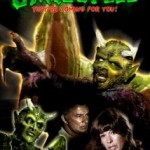 Honorable Mention: GARGOYLES 1972
This was a made-for-TV movie. I saw it as a kid and it stuck in my head. This father and daughter are traveling in the desert and run in to a colony of living gargoyles that just want to be left alone, but as in all good horror movies that never will happen. A few people die — nothing too gory — but a great story and amazing evil costumes. Again it's a great movie anytime. A great one for Halloween in the dark.
A little about Bile:
The New York City band Bile is a forerunner of the classic industrial metal sound, beginning with their debut album Suckpump in 1994. Or as the band descibes itself: "a festering globule of audio terrorism. A bastardized synthesis of subversive values and deviant sophistication completely devoid of the mainstream pop culture." Not for the faint of heart, early shows of the band included a dominatrix and fire-breather. This year the band released its 10th studio album Built To Fuck, Born To Kill. The band will be performing select shows for Halloween. For more on Bile go to their Facebook page.