Introducing, Hair Band Heaven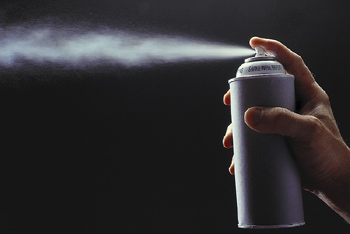 Lots to talk about, first and foremost next weekend is the NAMM convention out in Anaheim, California. Or as I like to refer to it, the Gathering of the Glam. Yes, it's the convention of music merchandise, but for anyone who has ever attended this melee of music, it's more of a schmooze-fest for those wishing to sit down with a guitar and hold their own sort of open mic-jam, after which numbers are exchanged and what comes out of it, is, well, additions of more Facebook 'Friends' pretending to have actual music industry connections. (Now, was that a run-on sentence or what?!?)
Next up, the 'Monsters of Rock' cruise. Taking off from Florida in the end of February, this is truly the definition of keeping hair bands floating in frizz as they carry along the likes of Cinderella, Kix, Stryper, Night Ranger, Lynch Mob, Y&T, and a bevy of players from a select club of other White Rain dollar tree firm-hold legends. I actually would have been in heaven if their publicist would have brought this true hair band loving journalist along for the ride!
Speaking of hair, insert your own pun here, David Lee Roth and Van Halen played a very intimate coming-out of sorts showcase at New York City's 'Café Wha?' earlier this month, and they followed it up by the release of their first single and video "Tattoo." And after a 28 year break from having DLR as frontmanfor the band, they're taking their show on the road in February with a 45-city tour. Anyone taking bets on this one?Oh yeah, the tour is being accompanied by a $900 buck a piece VIP package. Don't even get me started…
In the 'Ain't that a shame' column, the Bulletboys, who had a successful one night stand playing out together with their original line-up, are calling it quits. Again. Seems, according to drummer Jimmy D'Anda, that allegedly Marq Torien wants to maintain his touring options as sole proprietor of the Bulletboys name. Hey, that's why they call it the music BUSINESS, and that sometimes sucks.
That's it for now. We've got a ton more coming up on Nikki Sixx, Bret Michaels, Eric Singer, and more.