Live Photos: Cinderella at Bergen Performing Arts Center, NJ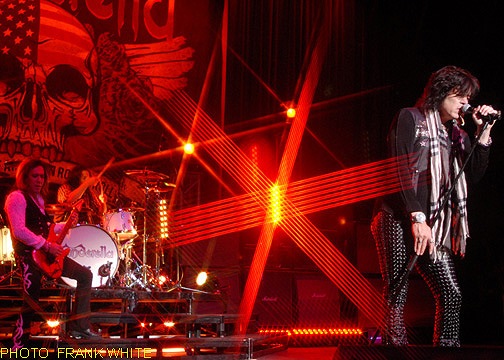 Tom Keifer and his legendary '80s hard rock band Cinderella came to the Bergen Performing Arts Center (Bergen Pac) in Englewood New Jersey, June 26, 2012. Powerline photographer Frank White took the shots. Scroll down for the photo galleries.
The show was hosted by Powerline fave Eddie Trunk  (below)— a man who proudly flies the flag of the hard rock/metal genre every day (just check out his site here). And Cinderella's actual set list is pictured below.

The opening act was New Jersey's Frankenstein 3000 whose lead singer is Keith Roth of the Electric Ballroom radio show.