As I Lay Dying gear up to release next album on Metal Blade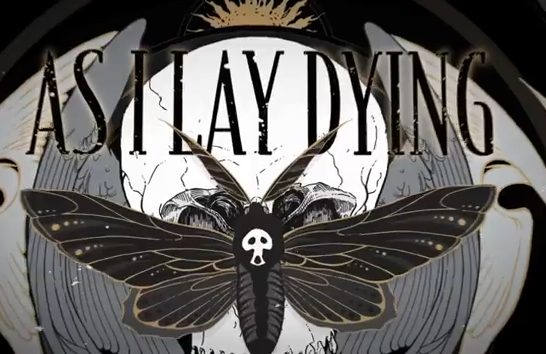 The Grammy-nominated rock group As I Lay Dying are gearing up for the release of their new album, Awakened, due out September 25 on Metal Blade. For the new album, the San Diego based band holed up in the Blasting Room in Fort Collins, CO with renowned rock producer Bill Stevenson (Descendents) and mixer Colin Richardson.
Awakened marks the follow-up the Decas EP (2011) which reached # 2 on the iTunes Rock Chart. The group's last LP, 2010′s immensely successful The Powerless Rise debuted on the Billboard Top 200 at #10. The Powerless Rise also reached #2 on Billboard's Independent Albums Chart and #3 on Billboard's Hard Music Albums Chart.
The group–NICK HIPA (guitar), TIM LAMBESIS (vocals), JORDAN MANCINO (drums), PHIL SGROSSO (guitar) and JOSH GILBERT (bass)–are currently on the road for the Rockstar Mayhem Festival. Fans can expect to see the band all summer long on the Mayhem Festival alongside select U.S. solo dates and non-Mayhem dates supporting Slipknot. The group to announce a major Fall U.S. tour soon.
Following is the track listing for Awakened:
1. *Cauterize *Focus track
2. *A Greater Foundation *Focus track
3. Resilience
4. Wasted Words
5. Whispering Silence
6. Overcome
7. No Lungs to Breathe
8. Defender
9. Washed Away
10. My Only Home
11. Tear Out My Eyes