Here are the top 10 heavy metal items sold on eBay last week, September 1 to September 7 (listed in order of highest price in both categories "music" and "entertainment memorabilia"):
1. Mötley Crüe – Too Fast For Love LP
1 bid
Sold: $1,499.99
Seller's comments: MINT CONDITION Leathur Records first pressing LR-123, 1981.YOU ARE LOOKING AT A VERY RARE ORIGINAL PRESSING OF THE FIRST MOTLEY CRUE ALBUM. THIS HAS THE ORIGINAL BLACK & WHITE SLEEVE, ORIGINAL PLAIN WHITE INNER SLEEVE, AND THE ORIGINAL 2-SIDED INSERT (BAND SHOT & LYRICS).MATRIX READS: A-SIDE: DK-1004-A PRC-C 1-1 KDISC (AND AN F LIKE SYMBOL) B-SIDE:DK-1004-B PRC-C 1-1 KDISC (AND THE SAME F LIKE SYMBOL) INNER LABELS READ LP/1281-2 STEREO – SIDE 1 M/C1281-2 (DK-1004-AS) & LP/1281-2 STEREO – SIDE 2 M/C1281-2 (DK-1004-BS) SLEEVE: GRADES AS VERY GOOD+ – ALMOST MINT! CORNERS AND SEAMS ARE PERFECT; NO CREASES! NO SPLITS! BACK SLEEVE FEATURES THE ORIGINAL GRASS VALLEY, CA CONTACT ADDRESS AND THE UNTRIMMED, TEASED HAIR OF VINCE NEIL. THE INSERT IS IN EXCELLENT CONDITION – VG+. DISC: GRADES AS MINT! CLEAN AS A WHISTLE – NO MARKS, NO SCRATCHES! A SEALED COPY RECENTLY SOLD ON EBAY FOR $2225! HERE IS YOUR CHANCE TO PICK UP A MINT COPY FOR CONSIDERABLY LESS. ANY QUESTIONS PLEASE ASK. WILL ONLY BE SENT VIA INSURED TRACKABLE MEANS (BUYER PAYS FOR SHIPPING & INSURANCE).

2. Bathory – Bathory LP
22 bids
Sold: $1,075.00
Seller's comments: S/T YELLOW GOAT ORIGINAL 12″ Finally, a chance for you to get the MOST SOUGHT AFTER ORIGINAL BATHORY yellow goat S/T LP. This one is up for auction, but just because I have aquired once again 2 copies now thus giving you the chance to own one of these very sought after VINYL lp gems from the Eternal Goat God BATHORY! REPRESSES ARE NOT THE REAL THING, BUT THIS MOTHER IS. Condition of COVER: Near MINT Condition of Vinyl: EX+ Insert: Near MINT (traded with a seller who has kept this in a smoke free environment for over 20 years!) NO REGRETS, NO REMORSE, just BID with CONFIDENCE AND UPHOLD THE BANNER OF QUORTHORN PROUD!!! Check facebook for Bathory Hordes Hell Club! I've been 26 years as a fan and vinyl diehard myself. BAAAAAAA…I need not say more. GOAT LUCK!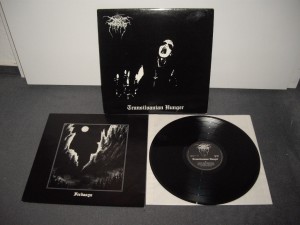 3. Darkthrone – Transilvanian Hunger LP
1 bid
Sold: $899.00
Seller's comments: YOU ARE BIDDING ON AN ULTRA RARE COLLECTORS RECORD!! THE ULTRA RARE FIRST PRESS WITH " NORSK ARI.. BLACK METAL" PRINTED ON THE BACKCOVER!! ONLY 200-300 COPIES ARE STILL AROUND!! VILE 43 1994 TAKE IT NOW OR YOU WILL NEVER FIND IT AGAIN!? CONDITION RATING: VINYL MINT – I WOULD SAY PERFECT! INNERSLEEVE EX + LITTLE BENT CORNERS AND SEAMSPLIT LEFT SIDE. COVER EX ++ LITTLE BENT CORNERS, VERY LITTLE USED EDGES AND A 1CM STARTING SPLIT AT THE BOTTOM BUT GREAT ENOUGH!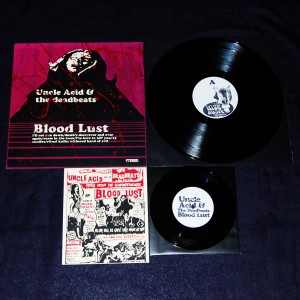 4. Uncle Acid and the Deadbeats – Blood Lust LP
19 bids
Sold: $526.22
Seller's comments: RELEASED: RISE ABOVE RECORDS LTD.50 copies. CONDITION : MINT / unplayed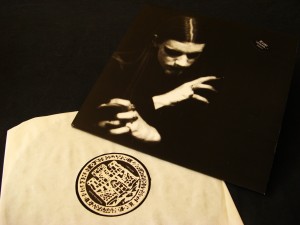 5. Taake – Nattestid LP
19 bids
Sold: $410.55
Seller's comments: FIRST PRESS Wounded Love Records handnumbered,lim500 NEW/NEVER PLAYED Condition: Sleeve: NEAR MINT ; Vinyl:MINT

6. Nunslaughter – R​otting 7″
12 bids
Sold: $410.00
Seller's comments: VERY RARE ! HARDLY OFFERED FOR SALE .ONE OF THE RAREST NUNSLAUGHTER 7" VINYL.INDIVIDUALLY NUMBERED.IT HAS BEEN A FEW YEARS SINCE I LAST SAW THIS 7" FOR SALE! SLEEVE:MINT VINYL RECORD:MINT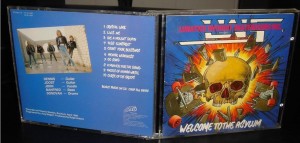 7. Lunatics Without Skateboards Inc – Welcome to the Asylum CD
31 bids
Sold: $400.00
Seller's comments: DESCRIPTION: Very rare CD from Lunatics Without Skatebaords Inc. on AAARRG! Records 1989. – AAARRG 21/MRI 028
CD CONDITION: Excellent+ (ONE very, very light hairline on play area..).
COVER/INSERT CONDITION: Excellent (no promo stamps or cut-outs..).
EXTRA NOTE: First full length from Lunatics Without Skatebaords Inc. on AAARRG! Records, fast paced thrash from The Netherlands that's similar to early Vio-lence, Mandator or Angel Dust. Matrix Number: ARG 21 P+O-3294-A 05-89
Tracks:
1. Crystal Lake (3:00)
2. L.W.S. Inc. (3:42)
3. Die a Violent Death (2:50)
4. 1428 Elmstreet (5:12)
5. Count Your Blessings (4:46)
6. Mental Weakness (4:16)
7. Go Song (1:04)
8. A Prayer for the Dying (5:01)
9. Pieces of Human Waste (5:00)
10. Curse of the Creeps (3:18)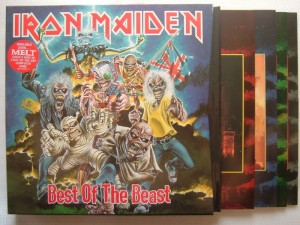 8. Iron Maiden – Best of the Beast box set
Buy It Now
Sold: $350.00
Seller's comments: CONDITION BOX : MINT- ( HAS FEW LIGHT WEAR )
BOOKLET : MINT
FOUR PICTURE COVER : MINT
FOUR PICTURE SLEEVES : ONLY ONE SLEEVE HAS BOTOM SEAM SPLIT, OTHERWISE MINT CONDITION
FOUR VINYLS : ALL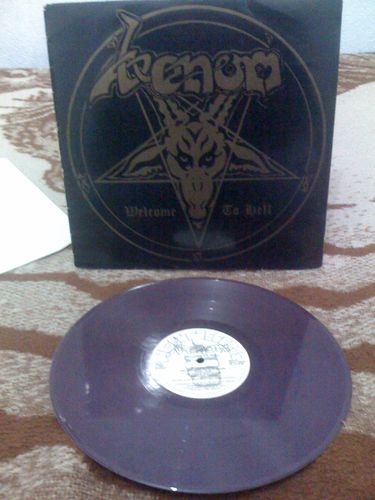 9. Venom – Welcome To Hell purple vinyl LP
1 bid
Sold: $350.00
Seller's comments: Label: Neat 1002A
Insert: No
Condition: Excellent!!! No scratches, Near Mint – Edge Mark Cover
Comments: Purple Wax – MEGA ULTRA RARE FIRST EDITION!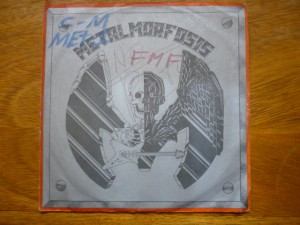 10. Metalmorfosis -​ EP
8 bids
Sold: $338.00
Seller's comments: 7'EP 1986 (Discos Heriba) This is the auction for the ultra-rare Metalmorfosis 7'ep issued on Heriba Records in 1986. This is the first metal band from Bolivia in release a record. Songs are: Q.E.P.D. and Somos De Metal. Rare and impossible to find, original pressing from Bolivia 1986, this record has been offered on ebay just once, a year ago. Record conditions: Record VG Sleeve VG ( inscriptions/radio tags on cover and back cover and labels please see images in detail.