Top 10 Metal items sold on eBay: weeks of October 19

Here are the top 10 heavy metal/hard rock items sold on eBay the last two weeks, October 6 to October 19.
1. Kiss – "Shout It Out Loud" 10-inch acetate
Sold: $461.78
Seller's comments: Here is a KISS 10″ acetate disc of "Shout It Out Loud" b/w "Sweet Pain" from Feb. 20, 1976. This is cut at the Sterling Sound Studios. Both sides in stereo. Disc is in excellent condition, with some minor scratches. "A" and "B" handwritten on labels. Plays without skips.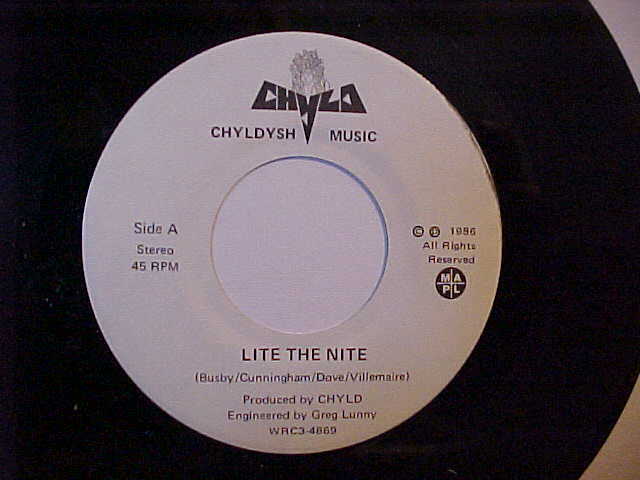 2. Chyld – "Lite the Nite" 45
8 bids
Sold: $305.00
Seller's comments: Here is a Heavy Metal 45 by Chyld It's on (Chyldysh Records) Canada (1986). Songs are "Lite the Nite" &"Ye Morlok". Record is in M- condition, never came with a PS. Please see scan. GOOD LUCK!!!!! Listen to Chyld.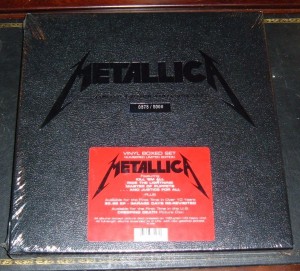 3. Metallica – Limited Edition Vinyl Box set 10-LP box set, numbered, limited edition, picture disc, 180 gram
1 bid
Sold: $299.99
Seller's comments: Presented for auction today is a METALLICA 10-LP RARE MINT LIMITED EDITION OUT-OF-PRINT BOX SET NUMBERED 878 / 5000! DON'T DELAY AND MISS OUT – THIS RARELY COMES UP FOR AUCTION AND RARELY IN THIS CONDITION!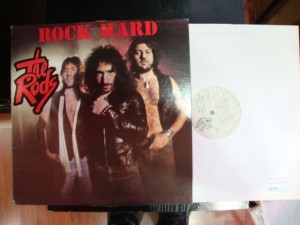 4. The Rods – Rock Hard LP
Buy It Now or Best Offer
Sold: $269.00
Seller's comments: THIS IS A VERY RARE PRIVATE US METAL LP !!! CONDITION: COVER:-EX VINYL:EX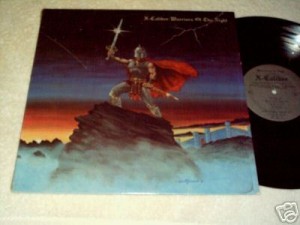 5. X-Caliber – Warriors of the Night LP
Sold: $247.50
Seller's comments: rare private press u.s. heavy metal album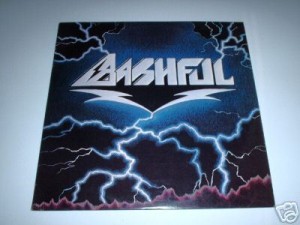 6. Bashful – Bashful LP
16 bids
Sold: $226.50
Seller's comments: rare u.s. private press heavy metal band from pennsylvania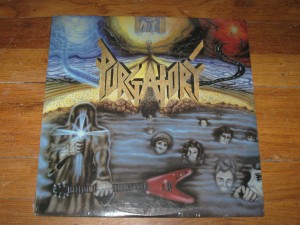 7. Purgatory EP
26 bids
Sold: $205.50
Seller's comments: On J.U.F. Records, no ID number listed on outside of album, 1985. Purgatory, out of Cleveland, Ohio, performs 4 songs on this EP. Supposedly only 100 copies in existence. This is a sealed copy with no cut outs. Beautiful condition.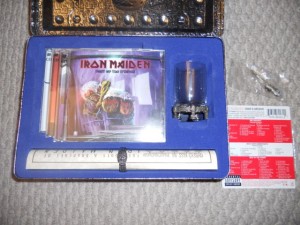 8. Iron Maiden – Eddie's Archive CD box set, first edition complete
4 bids
Sold: $172.50
Seller's comments: This is the rare first edition with the blue inlay. This is one of the nicer condition ones I've seen. It comes complete with all CDs and cases, scroll w/ ring, shot glass and I'll even include a little Steve Harris bass guitar pin. The contents/UPC label has also been cut from the plastic and will be included.
The box, scroll, ring and shot glass are mint. There is a holographic factory seal still attached to the front left of the box, which was presumably left there to show the limited edition number (This one is 20646).
Flaws: There are a few extremely slight surface scratches to the outer edge of the 1st disc of the Best of the B-Sides disc. They do not affect play. Everything else about the discs is shiny and like new.
There is a small hole in the inlay where one of the legs of the shot glass rests. These punctures are common with these sets due to the fact they did not reinforce the shot glass area of the inlay (in some cases this entire area collapses). In any case you can't even see this from viewing the box from above, you must look at it at the angle my camera is pointed at. Overall, this flaw doesn't significantly detract from the sets attractiveness due to its tiny size and location.
The CD cases are mildly scuffed. Nothing you can really see in moderate light. But take the front booklet out of the cases and hold them up to a light, and you can see them. If you are really concerned with this, these cases are standard British 2 CD fold-out cases with the words "2 CD" in the top left. These are common stock cases, and were not made special for Maiden or anything regarding this set. I have many CDs in my collection that have utilized these same cases. So, they are replaceable if you really need to. Overall a great set and unless you are a mint freak, this would look fine in any collection.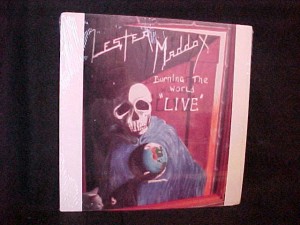 9. Lester Maddox – Burning the World Live LP
25 bids
Sold: $159.18
Seller's comments: Here is a Heavy Metal LP by Lester Maddox called "Burning the world Live". It's on (DRD Records) 1988 OH, USA. Record is in M- condition, Cover is in M- condition. Comes with the original inner sleeve.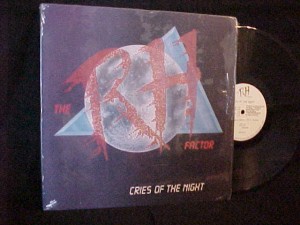 10. RH Factor – Cries of the Night LP
15 bids
Sold: $157.50
Seller's comments: Here is a Heavy Metal LP by RH Factor called "Cries of the Night". It's on (TEM Records) 1988 CA, USA. Record is in M- condition, Cover is in VG++ condition with light ware
Runner's up: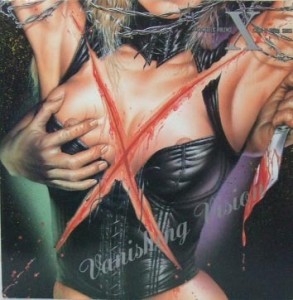 X Japan – Vanishing Vision LP
Buy It Now
Sold: $150.50
Seller's comments: Japan LP ORIG Japanese Heavy Metal 1988 w/ Booklet ZM3866 CONDITION : RECORD – VG++ JACKET – VG++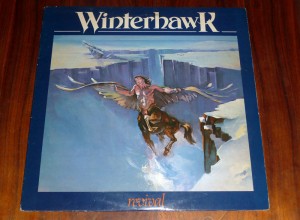 Winterhawk – Revival LP
13 bids
Sold: $150.25
Seller's comments: 1982 Private Hard Rock Heavy Metal. Label/Cat#/Year: Lambda/L1/1982
Vinyl grade: VG++ a few small surface marks and a couple spindle marks. Plays cleanly.
Jacket grade: VG+ a little corner/edge wear. There are 2 areas where it looks like something was stuck to the back of the jacket (possibly another jacket?). It looks like it might be able to be carefully cleaned off though. There is a little discoloration at the top edge as well.