Here are the top 10 heavy metal/hard rock items sold on eBay the last two weeks, October 20 to November 2.
1. F-66 "Give It a Try" 45 (above)
13 bids
Sold: $382.00
Seller's comments: On (Rapp Records) NJ, USA. Songs are "It doesn't Matter" & "Give it a Try" Record is in M- condition, PS is in VG++ condition with very light ware. I don't think this has ever been offered on ebay before, Supper Rare 45 featuring the vocals of a very young RAY GILLEN before "Badlands" and "Black Sabbath" Unbelievable piece of Hard Rock/Metal History.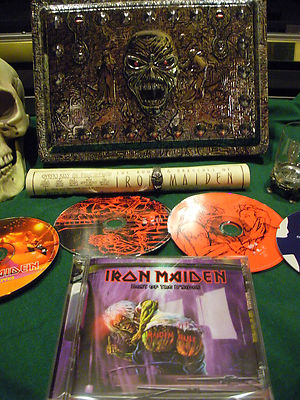 2. Iron Maiden – Eddie'​s Archive [Limited Collector 6 CD Box 2002]
Buy It Now or Best Offer
Sold: $219.95
Seller's comments: VERY RARE ORIGINAL LIMITED NUMBERED FIRST EDITION / LIKE NEW & MINT – RESEALED AND COMPLETE!
IRON MAIDEN
"EDDIE'S ARCHIVE" 2002
6 CD 1ST EDITION SCULPTED METAL BOX SET WITH ALL EXTRAS MINT AND INTACT
ORIGINAL NUMBERED BOX SET HOLOGRAM #1443 OF ONLY 2000 PRODUCED!
2002 IRON MAIDEN HOLDINGS LTD.
UNDER LICENSE TO SONY MUSIC ENTERTAINMENT INC.
MANUFACTURED BY COLUMBIA RECORDS
THIS WAS PURCHASED NEW BY ME IN DECEMBER OF 2002 – OPENED TO BURN THE CD'S, NOTHING ELSE TOUCHED INCLUDING THE PARCHMENT, RING, AND SHOT GLASS. THE HOLOGRAM AND LABELING WERE SAVED ATTACHED TO THE METAL SCULPTED BOX AND THE ENTIRE SET WAS RESEALED AND STORED EVER SINCE. THIS IS A FIRST EDITION / RARE / BLUE TRAY NUMBERED PARCHMENT AND HOLOGRAM EDITION. YOU WILL NOT FIND THESE COMPLETE AND MINT ANYWHERE. THIS IS TRULY A MUST HAVE COLLECTORS ITEM FOR ANY REAL IRON MAIDEN OR METAL FAN. THE BAND THEMSELVES PUT THIS OUT PURPOSELY IN A VERY LIMITED FASHION TO SEPARATE THE DIE HARD FANS FROM THE OCCASIONAL FAN. OWN THIS PIECE OF MAIDEN HISTORY NOW OR BUY IT FOR THAT SPECIAL MAIDEN FAN FOR XMAS.
Speaking about the box set, bassist and band founder Steve Harris commented, "Eddie's Archive was released for the REAL COLLECTOR. We always try hard to keep the quality there for people. We would make a hell of a lot more money if we didn't package a release looking like this, but we do it because we're proud of the Iron Maiden legacy and want to treat the fans with respect."
"UP THE IRONS!"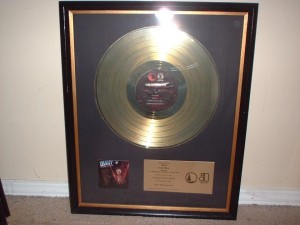 3. Heavy Metal Soundtrack gold record
Buy It Now or Best Offer
Sold: $225.00
Seller's comments: This is a NON RIAA Gold Record award for the HEAVY METAL MOVIE SOUNDTRACK. Presented to a Radio Station. Featured Songs by Sammy Hagar, Donald Fagen, Stevie Nicks, Don Felder, Blue Oyster Cult, Journey, Cheap Trick, Black Sabbath, Nazareth, Grand Funk and Devo.
Check out the Newly Created FACEBOOK Page "RIAA AWARD COLLECTORS". See Photos of over 800 Awards. I created this page on FACEBOOK for a couple of reasons.. It was created so that YOU could ask questions concerning the authenticity of awards. I have seen Tens of Thousands of Dollars being spent on FAKE RIAA Awards over the past Decade or so. I dont want you to become the next victim. I will gladly teach you what to look for so that you can avoid being scammed.
You will learn the correct Frame Types + Styles, Primers used underneath the Gold/Platinum paint, Font Styles used on The Presentation plates, Adhesives that were used on the Gold Records, Spacers used behind the Mini LP's + Presentation Plates, Color and Texture of Original Backing Papers etc. I will teach you how to repair your damaged awards just as I was taught at the CREATIVE GLASSICS RIAA Award Manufacturing Facility in New Jersey by Mike Morrow the owner. The Information is Free of Charge…All you have to do is ask.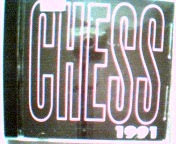 4. Chess "1991″ CD
11 bids
Sold: $188.27
Seller's comments: x-rare private Swiss press heavy metal glam power EXC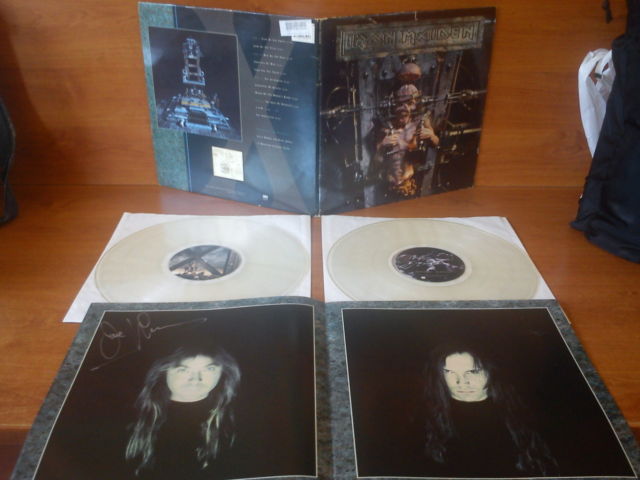 5. Iron Maiden – The X Factor, signed
Sold: $180.50
Seller's comments: MEGA RARE ORIGINAL UK LIMITED EDITION VINYL FROM 1995. WITH SIGNES FROM DAVE MURRAY-STEVE HARRIS(to xristos)!!!!!!FOR FUNS AND COLLECTORS WHO WANTS ORIGINAL PRESS!!!!!!!!!!!!!!! 2 × Vinyl, LP, Album, Clear, EMI United Kingdom – 7243 8 35819 1 7, Condition : VINYL : EX/EX+!!!!!!!!! COVER : EX – !!!!!!!!!!!!!!!!! INSERT :EX+ !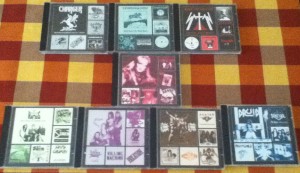 6. New Wave of British Heavy Metal CD collection
27 bids
Sold: $178.50
Seller's comments: Heavy Metal Obscurities – COMPLETE COLLECTION NWOBHM + US METAL + EURO METAL!!! 8 ULTRA RARE CDS + FREE SHIPPING +FOR SERIOUS BIDDERS!! PLEASE DONT COMPLAIN FOR BROKEN JEWEL CASES!!MANY CASES JUST BROKE ON THE TRIP TO YOUR COUNTRY SO PLEASE UNDERSTAND THAT!!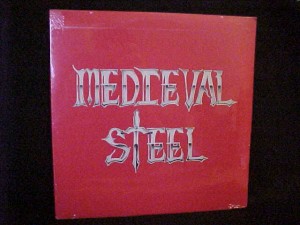 7. Medieval Steel self-titled LP
23 bids
Sold: $175.48
Seller's comments: Here is a Heavy Metal 4 song EP by Medieval Steel called "Medieval Steel". It's on (SUR Records) 1984 USA. Record is in M- condition, Cover is in M- condition STILL SEALED.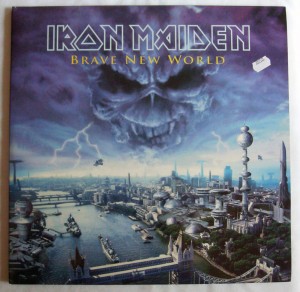 8. Iron Maiden – Brave New World, picture disc, limited-edition
7 bids
Sold: $168.50
Seller's comments: THIS IS YOUR CHANCE TO GRAB THIS RARE MINT CONDITION GATEFOLD PICTURE DISC.
BRAVE NEW WORLD.
THE VINYL IS MINT CONDITION.
THE SLEEVE IS ALSO IN MINT CONDITION. SEE PHOTOS…
FROM MY COLLECTION TO YOURS. A MAIDEN COLLECTOR'S DREAM.
A MUST HAVE FOR ANY COLLECTOR!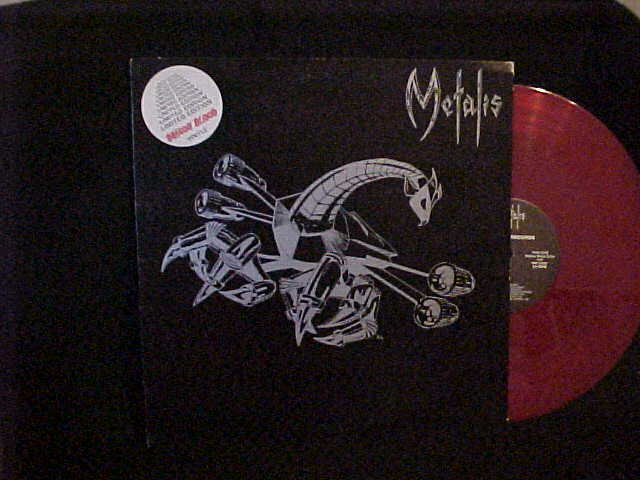 9. Metalis self-titled LP, red colored vinyl, signed
17 bids
Sold: $160.16
Seller's comments: Here is a Heavy Metal 2 song 12″ by Metalis called "Metalis". It's on (Tressen Records) 1985 TX USA. Record is in M- condition, Cover is in VG++ condition with light ware. Comes with the Rare original sticker on cover stating it is a Limited Edition on "Dragon Blood" Vinyl (RED VINYL) Back cover is AUTOGRAPHED by the whole band and the Manager.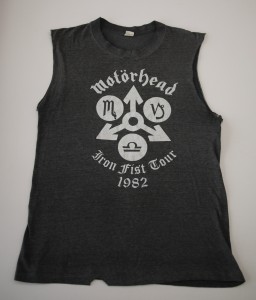 10. Motorhead – vintage 1982 tour t-shirt
Buy It Now
Sold: $150.00
Seller's comments: Motörhead. Iron First Tour 1982. Tag Made in USA – 50% Cotton 50% Polyester – Large (may run smaller than modern sizing – see actual measurements)
Measurements 17 inches across the chest – 26 inches from back collar to the bottom
Condition Perfectly worn in. Graphics have some cracking and fading. Fabric is soft and thin. Sleeves have been removed. Small hole at the collar.
HONORABLE MENTION: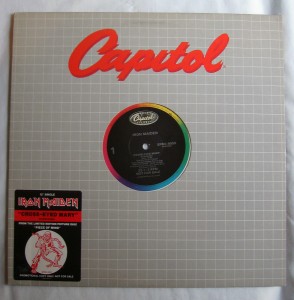 8. Iron Maiden – "Cross-Eyed Mary" U.S. promo
15 bids
Sold: $147.50
Seller's comments: THIS IS YOUR CHANCE TO GRAB THIS RARE PROMO FROM IRON MAIDEN!
IT IS FOR CROSS-EYED MARY ON CAPITOL RECORDS.
THE VINYL IS NEAR MINT CONDITION AND NEVER BEEN PLAYED BY ME!
THE SLEEVE IS ALSO NEAR MINT CONDITION. SEE PHOTOS…
I HAVE HAD THIS IN MY COLLECTION FOR YEARS AND NOW IT'S YOUR TURN!