Dio charity participates in California rock auction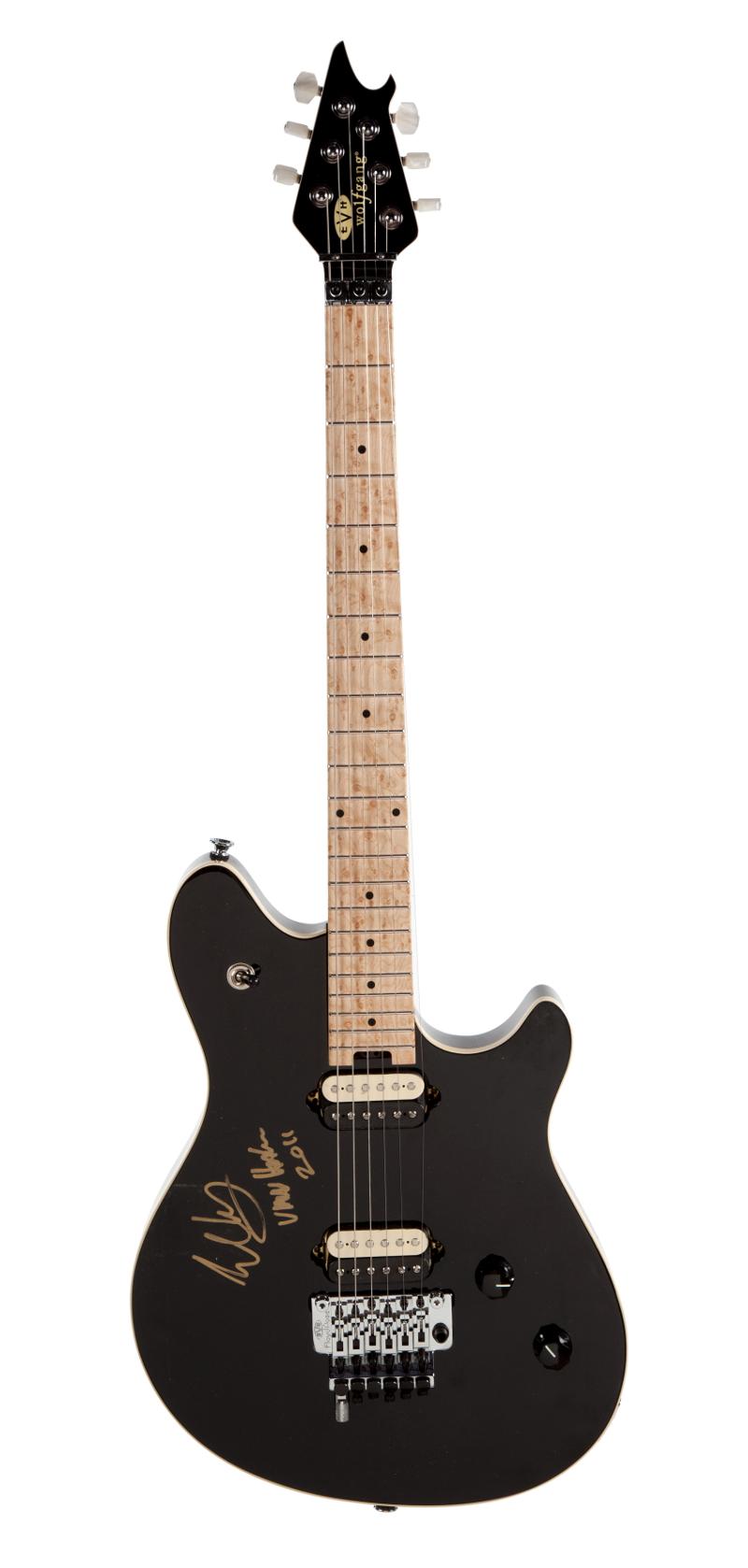 The Ronnie James Dio Stand Up and Shout Cancer Fund, founded in memory of the world-renowned voice of Dio, Rainbow, Black Sabbath and Heaven & Hell, will participate in the upcoming Icons & Idols-Rock 'n' Roll Auction at Julien's Auctions in Beverly Hills, California tomorrow, Saturday, December 1 at 2PM. Nearly 100 donated guitars signed by a variety of celebrities from the music world will go on the auction block to benefit the Fund's mission of cancer prevention, research and education.
The collection includes guitars signed by the Jonas Brothers, Slash, Tom Morello, Tony Iommi and members of Aerosmith, Bon Jovi, Def Leppard, the Alice Cooper Band, Metallica and Iron Maiden. Among the rarities are a prototype electric guitar made for and signed by Eddie Van Halen (above) and a custom hand-carved Ronnie James Dio memorial guitar created by DBZ Guitars. Also in the collection is an Epiphone electric guitar signed by a host of country music stars, among them Taylor Swift, Keith Urban and Kenny Chesney, an ESP acoustic electric guitar signed by "Twilight" film star Robert Pattinson and three guitars hand painted by the famous elephants of the Asian Elephant Art & Conservation Project in Thailand.
Online bidding has already commenced, and items included in this auction are available for viewing.