Live Photos – Uli Jon Roth brings Scorpions set to NYC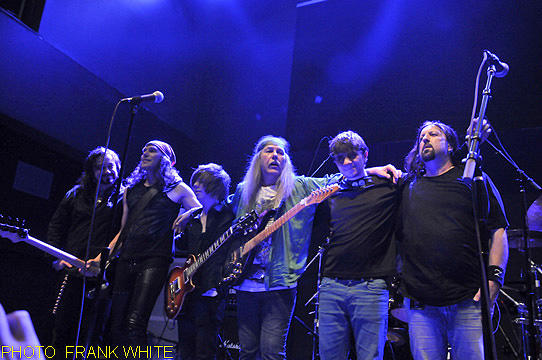 Legendary guitarist Uli Jon Roth brought his band to NYC (Stage 48 on February 7, 2013) to perform his early Scorpions work. It was a once-in-a-lifetime show. Photographs were taken by Frank White. Scroll down for photo gallery.
READ A RECENT POWERLINE INTERVIEW WITH ULI JON ROTH ON THE SUBJECT OF THIS TOUR
Remaining Uli Jon Roth Tour dates and seminars.
Uli Jon Roth - Scorpions Set