Live Photos: Diamond Head

Iconic New Wave of British Heavy Metal (NWOBHM) band Diamond Head was at The Gin Mill and Grille in Northampton, PA on April 26, 2013. Photos by Frank White. Scroll down for photo gallery.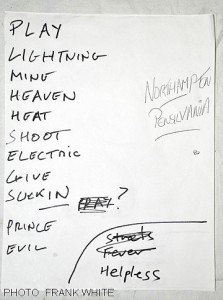 Note: Before the show got started, John Gallagher, bassist/vocalist of Raven, showed up backstage to hang with the band and then went into the crowd to watch the show.