Sammy Hagar & the Wabos hit the ground running in New Jersey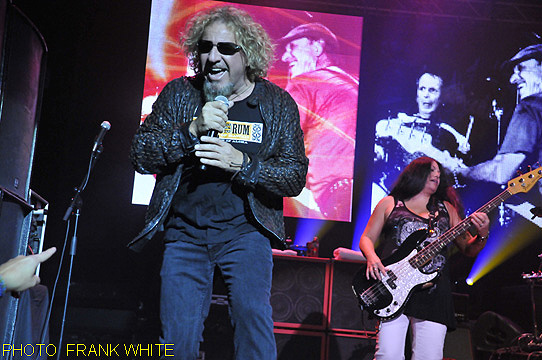 Days after celebrating his birthday in Cabo Wabo Cantina in Mexico, Sammy Hagar and the Wabos performed at the Count Basie Theatre in Red Bank, New Jersey on Oct 22, 2013. During the Wabo's show, hits from Hagar's solo career and his Van Halen days were played, and Sammy Hagar took time out to talk about supporting the local breweries and autograph fans memorabilia down in the front of the Theatre.
Photos by Frank White. Scroll down for photo galleries.
Sammy Hagar and the Wabos