Ozzy Osbourne – "Bark at the Moon"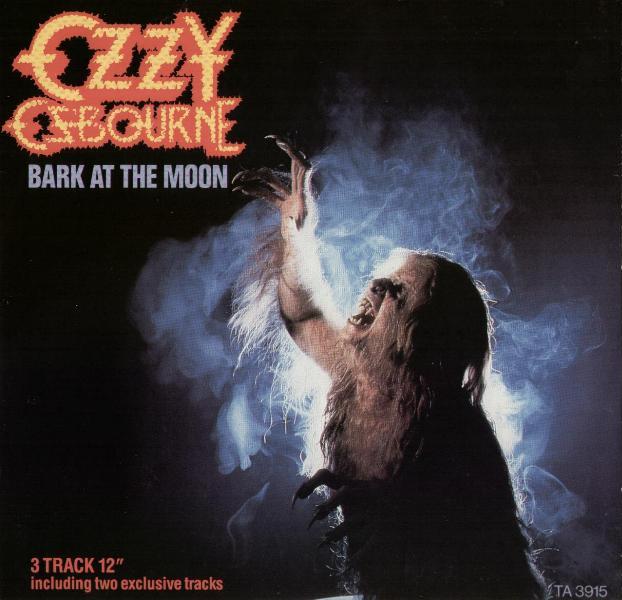 It says a lot that Ozzy seems embarrassed by his part in this song. His appearance in the silly music video, the uninspiring lyrics (can this really be from Bob Daisley's pen?), the mediocre delivery of those lyrics … it was as if Ozzy was sleepwalking through the whole damn thing … Oh shit, was I actually involved in this shit song?
Not really shit. There is the guitar work. Jake E. Lee's riffs and solos save the whole damn thing and make is very listenable. Hell, you can pop Ozzy out and put  any 'ol singer in there. Sharon could have sang this song.
The U.K.'s release of a 12-inch single (Epic ‎– TA 3915, pictured above) had two songs added: "One Up the "B" Side" and "Slow Down."