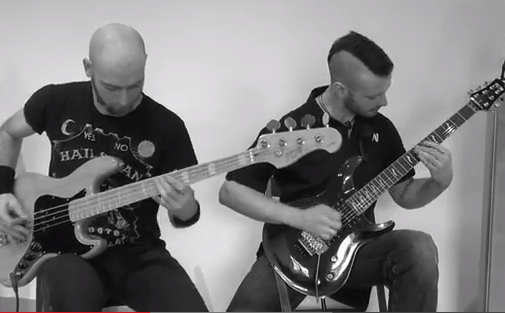 I love these behind-the-scenes  videos that bands make. The video is a play-through of the song "Hellhound," off of the new Holy Moses album Redefined Mayhem ( to be released April 29, 2014 on SPV/Steamhammer), but it shows the fans how a fierce song can be created in such a controlled, mellow, stable  studio environment. Got to love it.
You can also appreciate the way bassist Thomas Neitsch and guitarist Peter Geltat are easily locked in during the play-through — smiling and nodding at each other at certain places during the song.
It's a nice video to bookmark and share on your YouTube page.
Go to www.holymoses.net for more information.