MaYaN – "Human Sacrifice"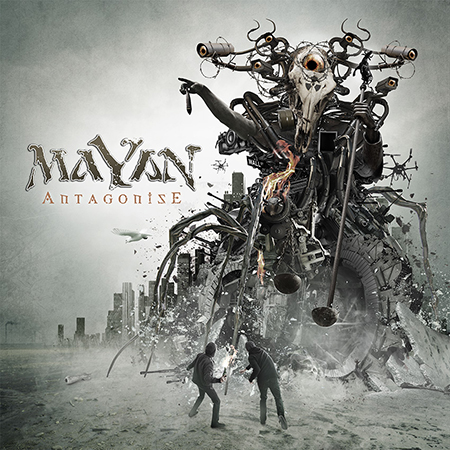 I guess you could say this is the kind of 'Death Metal' I like. The subject is death and war, sure, but it's anti-death, anti-war. No slasher, gore lyrics. No Satan/God mythology. No teenage weenie lyrics about how much death and violence is cool. There's enough horror in the world to comment on and with a song like "Human Sacrifice" (off of new album Antagonise), MaYaN does a balls to the wall job of hating every part of that horror.
As MaYaN put it themselves on their own Web site:
The new album showcases the current condition of our society, in which our freedom and privacy are further limited. The lies and propaganda from governments all over the world, the spying, a so called 'war on terror', the insinuated 'freedom' we get just to keep us under control… This translated through Mark [Jansen]'s sharp view and the band's characteristic style of symphonic progressive (death) metal for maximum expression results in the perfect and most powerful and confronting album possible to date.\
The middle of "Human Sacrifice" threatens to get a little too 'symphonic' (emphasized by beautiful operatic vocals) but MaYaN don't overdo it here, as it quickly goes back to full-throttle guitar and full-force vocal growl .
MaYaN released their new album Antagonise through Nuclear Blast.