Trixter brings back its good-time rock and roll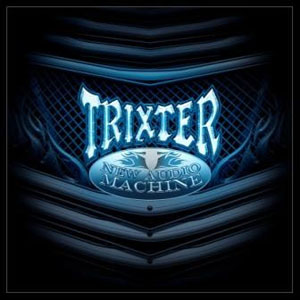 Frontiers Records announced the return of good-time rock n' rollers, Trixter; the band's first new album in 20 years, New Audio Machine, has been confirmed for an April 24th North American release date. Featuring the band's original line-up, New Audio Machine is produced and engineered by Chuck Alkazian (Elton John, Christina Aguilera, Tesla) and includes songwriting contributions by Skid Row's Snake Sabo and Rachel Bolan and Styx's Glen Burtnik.
Northern New Jersey's Trixter's self-titled debut album (1990) spawned three hit singles/videos with "Give It To Me Good", "One in a Million" and "Surrender", as well as an RIAA-certified Gold album. Voted "Best New Band" by Hit Parader Magazine and "Best Concert" by Metal Edge Magazine, Trixter has toured extensively in the United States, Canada and Japan. They have performed in arenas and amphitheaters with crowds of up to 35,000 and have appeared live on numerous television and radio programs such as Entertainment Tonight, Pay-Per-View, VH-1, MTV, Z-Rock and MetalShop. Trixter has shared the stage with such rock heavyweights as Kiss, Boston, The Scorpions, Poison and more. The band recently nabbed the #29 spot on VH-1's "Top 40 Hair Bands of All Time" countdown. Trixter is Pete Loran (lead vocals/rhythm guitar), Steve Brown (lead guitar/harmonica/backing vocals), P.J. Farley (bass/backing vocals) and Gus Scott (drums/percussion/backing vocals).