Red Dragon Cartel rock Teaneck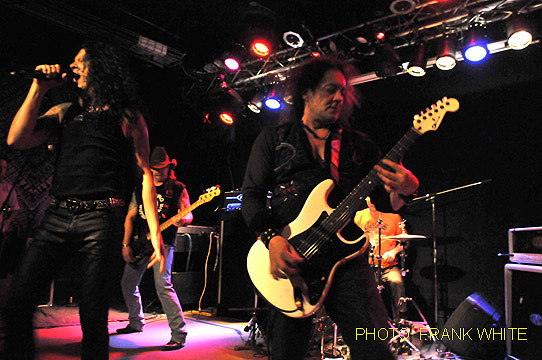 Hard rockers Red Dragon Cartel, featuring guitarist Jake E. Lee (ex-Ozzy Osbourne), performed at Mexicali Live in Teaneck, New Jersey on December 5, 2014. On tour with Jake's band is guitarist Ethan Brosh and his band from Boston, MA.
Scroll down for photos by Frank White.
Read a Powerline review of Red Dragon Cartel's self-titled debut album.
Read Powerline review of Ethan Brosh's album, Live the Dream.
Read Powerline interview with Ethan Brosh.
View live photos of Red Dragon Cartel at this year's M3 Rock Festival posted by Powerline — and taken by Frank White