Brand New Sin sees new release as blue collar hard rock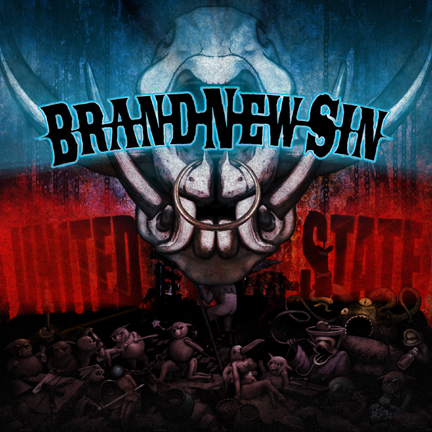 Brand New Sin describes themselves as "Blue collar, beer drinking, Rock N' F'n Roll!', and they are ready to unleash the disenfranchised roar of United State; out 10/11/11 on Goomba Music.
The  trio of Kris Wiechmann (Vocals/Guitar), Chuck Kahl (Bass), and Kevin Dean (Drums) are joined by the new blood of Tommy Matkowski on lead guitar. Tommy's playing is truly the finishing piece to this already powerful puzzle, lending a fresh and deeply rooted hard rock style to the Brand New Sin sound. This line-up spent much of 2010 on the road together defining the terms of United State, including opening shows for Slash & Myles Kennedy.
United State expands on their 2009 independent release, Distilled, delivering some of the most accomplished and self-defining tracks of the band's career. It's clear that the lyrics of these autobiographical songs resonate in the state of mind of so many today. United State is a time capsule of the struggle to survive and overcome in our current society. Many of the songs are about self-reflection. Wiechmann taps into the psyche of the masses: the moments that define each of us. "Infamous" and "Elbow Grease" animate the thoughts of a listener pondering their own past. The rage of songs like "Goddess Of War" and "Bed Of Nails" call out those that try and take advantage of the plight of others, while the anthemic "All My Wheels" tells a story of the struggle to live life never looking back, never regretting, uncompromised.
United State sees a confident Brand New Sin voicing fiercely developed statements in lyrics, riffs, and powerfully crafted guitar solos, backed by a driving rhythm section.
United State is currently available for pre-order at the Goobma Records Webstore