Exodus members turn Bluegrass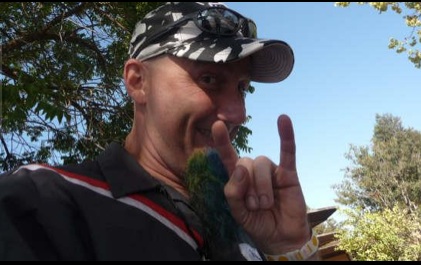 COFFIN HUNTER, the country bluegrass project featuring EXODUS members Jack Gibson and Tom Hunting, has a number of U.S. dates scheduled through the end of the month.
A combination of Jerry Reed (famous for his "Smokey And The Bandit" hit "Eastbound And Down"), CW McCall (of '70s hit "Convoy" fame), and a Sergio Leone "spaghetti western" soundtrack, COFFIN HUNTER is Gibson's brainchild born out of his love for playing banjo and vintage Nashville music. The band lineup also features Larry "Uncle" Otis on lap steel, guitar, and mandolin, a music industry veteran and former session musician for Motown who's also performed with Bobby Womack, Billy C. Fargo (singer for the country rock band COMMANDER CODY AND HIS LOST PLANET AIRMEN), and Ike and Tina Turner.
COFFIN HUNTER tour dates:
Oct. 20 – Tenacious Brothers Pub – Grand Junction, CO
Oct. 22 – Piper Down – Salt Lake City, UT
Oct. 24 – The Badlander – Missoula, MT
Oct. 27 – 2-Bit Saloon – Seattle, WA
Oct. 28 – San Dune Club – Manzanita, OR
Oct. 29 – The Pub – Cave Junction, OR
Oct. 30 – The Red Fox Tavern – Eureka, CA
Oct. 31 – The Railyard – Shasta, CA