Here are the top 10 heavy metal items sold on eBay last week, August 4 – August 10 (listed in order of highest price in both categories "music" and "entertainment memorabilia"):
1. Uncle Acid and the Deadbeats - Blood Lust Limited Edition (above)
Auction: 19 bids
Sold: $670.00
Seller's comments: On RISE ABOVE RECORDS LTD. 50 copies, CONDITION: MINT/unplayed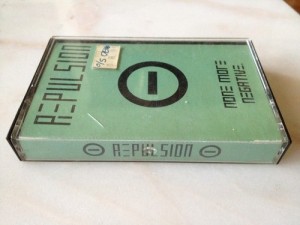 2. Repulsion Demo (1990)
Auction: 4 bids
Sold: $535.00
Seller's comments: Over a year before TYPE-O-NEGATIVE, a Demo tape was released it was quickly sold out this tape is different sounding than the cd. They had to change the name as the death metal band had the rights to REPULSION. This tape is never available for sale and still plays fine. Original Lyrics Fold Out Cassette Tape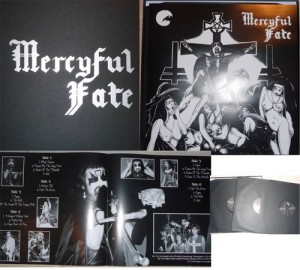 3. Mercyful Fate – Nuns Do Have Fun! 3LP box set
Auction: 6 bids
Sold: $405.00
Seller's comments: NEW UNPLAYED. LIMITED 65 HANDNUMBERD COPIES. THIS COPY IS NUMBER # 10. HIGH QUALITY PRINTED RECORDS – NO CHEAP CUTTED RECORDS. 3 LP BOX SET INCLUDING TWO SHOWS FROM 1984 – 22nd JANUARY 1984 AT LUTTENBERG, NETHERLANDS; 15th DECEMBER 1984 AT PASSAIC, USA. INCLUDES BOOKLET WITH FOTOS.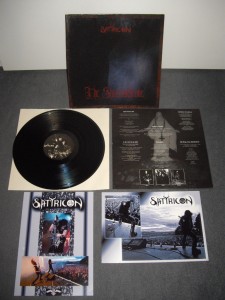 4. Satyricon – The Shadowthrone 12″ LP
Auction: 21 bids
Sold: $405.00
Seller's comments: Moonfog FOC 1. PRESS + 2 PHOTOS FOG 003 ! ULTRA RARE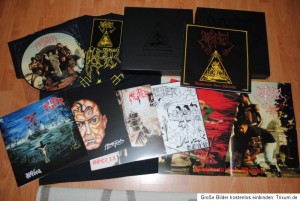 5. Mystifier - Baphometic Goat Worship box set
Auction: 23 bids
Sold: $382.89
Seller's comments: DIE HARD BOX SET VERY RARE!!!! 
LIMITED TO 100 FCKING COPIES!!!!!! 

6 LPS + 1 Picture LP (only available with the DIE HARD edition) + 
1 T-shirt 2 sides size L (only available with the DIE HARD edition) + 
1 A2 doubled sized poster+ 
1 killer 48! pages 12″X12″ Booklet with tons of old Pictures, interviews, infos…., +
 1 vinyl sticker + Killer Case-wrapped box with foil stamp on both pieces!! 

Brand New!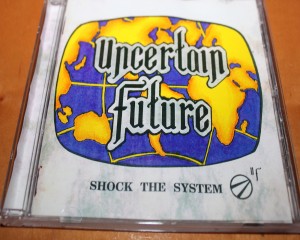 6. Uncertain Future – Shock The System CD
Auction: 18 bids
Sold: $355.00
Seller comments: OH MY GOSH! RAREST MELODIC METAL CD IN EXISTENCE! GEM. This listing is for an original 1993 INDIE Release from Melodic Metal Artists, "UNCERTAIN FUTURE," with their IMPOSSIBLE TO FIND AND MEGA-RARE CD entitled, "SHOCK THE SYSTEM."  This band is argueably the RAREST and MOST SOUGHT AFTER METAL CD in the world.  The band hails from KANSAS CITY, MISSOURI and they play amazing U.S. style MELODIC METAL, in the vein of QUEENSRYCHE, CRIMSON GLORY, and even a little RATT.  Vocalist DERIC SPEAR delivers some great metallic vocals.  Since it is such an unknown release on a tiny label, the production is so-so.  It is a shame that these guys did not get a major record deal.  Check out the pictures above of this MEGA-RARITY.  The band released this CD in microscopic numbers, making it an unknown AND SOUGHT AFTER RARITY.  I was fortunate to stumble upon this disc on a CD trip years ago. This is the an incredibly hard to find CD – MAKE YOUR BID COUNT ON THIS MEGA-ELUSIVE RARITY!  A must for all fans of the genre.  CD has a few light marks not affecting play – and all inserts VERY-GOOD – some minor waviness.TRACKLISTING: 1)The Green, 2)Someday, 3)Shock The System, 4)Paradise And The Nobel Savage, 5)Innerpeace, 6)Open Windows (Of Opportunity), 7)Victims Of Outrage, 8)The Armada, 9)Uncertain Future———–great cd!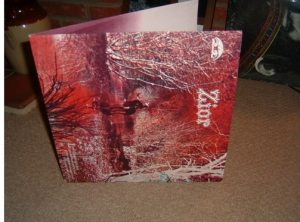 7. Zior – Same LP
Auction: 27 bids
Sold: $337.23
Seller's comments: NEPENTHA RECORDS UK 1971 Ist and only press of doomy, heavy progressive. Cover is strong ex, tiny tiny touch of wear to two corners. Lovely spine. Original inner has split one side and to bottom, which are probably repairable. Otherwise very clean. Labels are mint and the vinyl is near mint. Played a couple of times at most.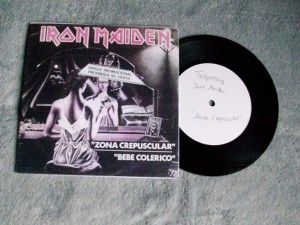 8. Iron Maiden – Zona Crepuscular 7″
Auction: 12 bids
Sold: $282.00
Seller's comments: Testpressing – Spain Promo Emi 10C 006-007462 – Top rare Spain Promo Small Hole Conditions  Vinyl / Cover  nm / vg++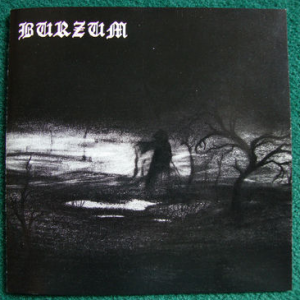 9. Burzum – Burzum CD
Auction: 16 bids
Sold: $280.00
Seller's comments: Original 1st Burzum CD on Deathlike Silence Production, Anti-Mosh 002 Recorded 1992 at Grieghallen Studios, Bergen, Norway. DSP 002 1st press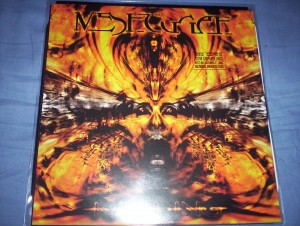 10. Meshuggah – Nothing LP
Buy It Now
Sold: $279.99
Seller's comments: Rare Lp released 2007 in 333 copies this beauty is no 182.Poster sleeve.Noght of the vinyl dead original.Grab it while you can. 
Condition: ex/ex.A great second hand item,well cared for. 2007.POSTER SLEEVE.NOTVD.N o 182 of 333 made