The Top 10 Metal items sold on eBay: Week of August 24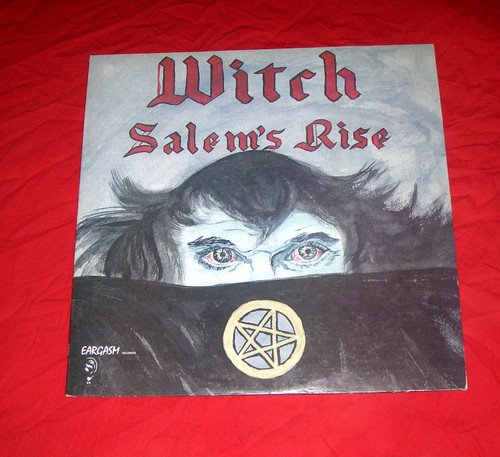 Here are the top 10 heavy metal items sold on eBay last week, August 18 – August 24 (listed in order of highest price in both categories "music" and "entertainment memorabilia"):
1. Witch – Salem's Rise LP (at left)
9 bids
Sold: $1,526.00
Seller's comments: 1985. LABEL: EARGASM RECORDS. CAT: ER 2001. SLEEVE: EX. VINYL: EX. Extremly hard to find US Metal on the private label EARGASM RECORDS.Pressed in a very limited edition (100-500 copies).
1.     Poison
2.     Beckon
3.     Eyes On You
4.     Lady Medusa
5.     Will I See You Again
6.     Teen Of Darkness
7.     Hear The Thunder
8.     Salem's Rise
9.     Loki
10.   Something Evil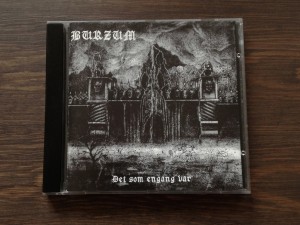 2. Burzum – Det som engang var CD
23 bids
Sold: $999.33
Seller's comments: 1993 CD. Original press on Cymophane Records released by the Count himself. Not a lot of these are in circulation since a large batch had been confiscated. Booklet and CD in top condition. Matrix: DURECO [01] EYE 001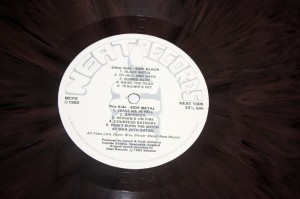 3. Venom – Black Metal LP
37 bids
Sold: $915.50
Seller's comments: Misspressed Brown Vinyl Mega Rare Rock LP 1982 Neat records. Mega Rare misspressing,,, masterpiece in Black/Death Metal. first, this is pressed on Brown marbled vinyl,,then A- side is the right side /but B side is totally different,, this is from "Welcome to hell" Lp,, A side: Black Metal/To hell and back/Burried alive/Raise the dead/teachers pet. B-side:Witching hour/1000 days in Sodom/Angeldust/in leauge with Satan/Red light fever. this has a tiny warp in the opening grooves,, that jumps 1 time on both sides,, actually Don't effect the music. i have played this and it has some background crackles,, but the music is so loud so you actually don't hear much of it… for the VENOM fans this is a "must have" in any shape,, real Mega rare Lp,, seen it on Ebay for a staggering $725.Vinyl Neat records 1005 Uk-82 has lines what i can see,,hard to grade Vg+? Sleeve "Sleeve print Ltd Bedford" has slight wear + Swedish shop sticker,, has a tape on bottom(can be removed with some careVg? in any way, mega hard to find if there are any out there at all?
very few pressed 30 years ago.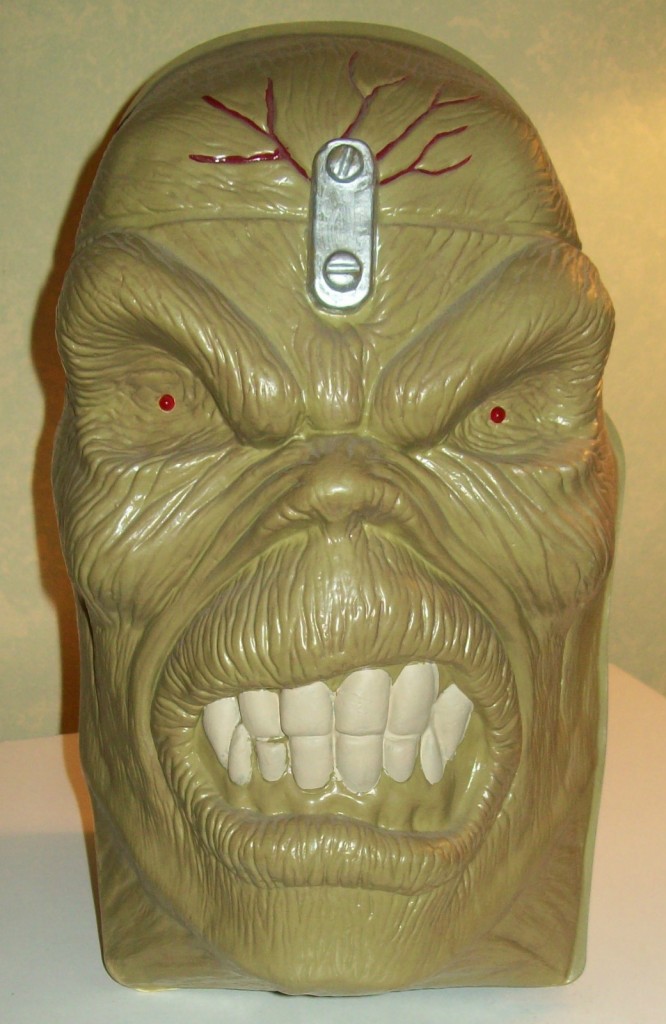 4.Iron Maiden – Eddie's Head Box Set
Buy It Now
Sold: $695.00
Seller's comments: 1998 Box Set SIGNED 13 CD Discography Collectible. Iron Maiden Discography Rare & Hard to Find
Includes:
– The cover of the Powerslave album is SIGNED by Bruce Dickinson.
– The Head is in Near Mint Condition with virtually no wear. Difficult to find one of these sets in this nice shape.
– Dimensions are approximately: 13 inches high, 8 inches wide and 8 inches deep.
– All CD's are un-played and in perfect condition.
– Comes with Certificate of Authenticity and is numbered 3,974 of 25,000.
– The eyes no longer light up (the thing is 14 years old) but they look simple enough that if you know anything about electronics (which I don't), you could probably get them working. Check out the pictures.
– The set includes the first 12 albums from 1980 to 1993 ("Iron Maiden" through "A Real Live Dead One") as well as an audio interview disc titled "In Profile" which is an exclusive to the Eddie's Head Box Set. (More info below about the albums, track listings, etc.) Each disc features bonus multimedia CD-ROM content.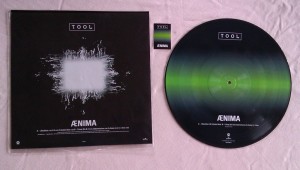 5. Tool – Selections of Aenima, 12″ promo
21 bids
Sold: $510.00
Seller's comments: Track listning: Stinkfist, H., Useful Idiot, Forty Six & 2, Intermission, Jimmy, (-) Ions
Unplayed, sticker, plastic cover with seam split bottom centre approx. three cm:s long. Sold AS IS.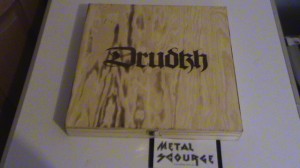 6. Drudkh – Wooden Box 4x LP
16 bids
Sold: $366.01
Seller's comments: NEW 'Drudkh – Wooden Box' 4x LP box released by Eisenwald Tonschmiede in 2007.
Comes with 4x 12″ Picture Discs, 4x Printed/Textured Sleeves, Patch, housed in a Wooden Box made of Oak.
Strictly Limited to just 150 Copies, this is number 82.
Contains the Legendary first four albums:
Forgotten Legends
Autumn Aurora
The Swan Road
Blood In Our Wells
All Picture Discs have their own plastic sleeves to avoid damaging the printed ones. Package Weight: 2100g From Australia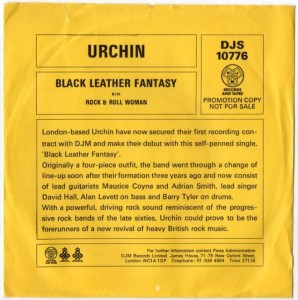 7. Urchin – "Black Leather Fantasy" 7-inch
23 bids
Sold: $429.55
Seller's comments: Title : BLACK LEATHER FANTASY / ROCK & ROLL WOMAN. Format 7″ VINYL SINGLE Label & Catalogue No. DJM (DJS 10776) UK 1977 Condition: NEAR MINT This one comes with the rare promo only sleeve. Condition of the disc is great, but the sleeve has a tiny tear on the top front. It's otherwise fine, with no splits, writing etc.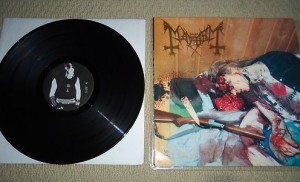 8. Mayhem – Dawn of the Black Hearts LP
3 bids
Sold: $384.00
Seller's comments: HERE IT IS!!! PROBABLY THE MOST SOUGHT-AFTER MAYHEM BOOTLEG!!! THE ORIGINAL DAWN OF THE BLACK HEARTS WITH THE GOLD 'MAYHEM' LOGO AND NOT ONE OF THE FAKES!!! THIS LP HAS NEVER BEEN PLAYED-NO MARKS AT ALL AND HAS THAT SHINY GLOSS OF A NEW VINYL. THE COVER IS MINT AS WELL-SMALL HINTS OF SHELF WEAR BUT THAT IS IT-NO TEARS OR ANYTHING LIKE THAT!!! GET THIS ONE WHILE YOU CAN.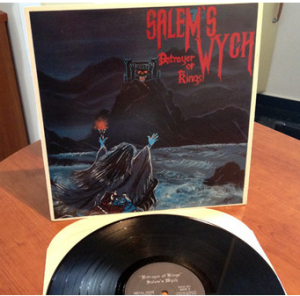 9. Salem's Wych – Betrayer of Kings LP
19 bids
Sold: $376.45
Seller's comments: RARE US HEAVY METAL. ORIGINAL PRIVATE PRESSING on METAL WAR RECORDS. cat: MWR 001 YEAR: 1986. SUPER TOP RARITY. Condition:COVER: Mint / RECORD: Mint. TOP COPY!!!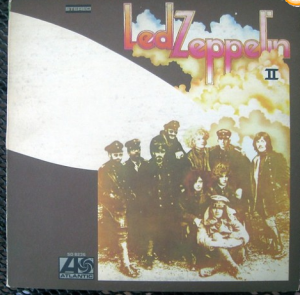 10. Led Zeppelin – Led Zeppelin II LP
Buy It Now
Sold: $374.98
Seller's comments: You are bidding on the LED ZEPPELIN "II" ATLANTIC RECORDS SD 8236 1ST PRESS ORIGINAL ROBERT LUDWIG MASTERED w/ RL MATRIX STAMPERS (1968) 12″ GATEFOLD LP. ULTRA ULTRA RARE! This is known as the "Hot Mix" by mastering guru, Robert "Bob" Ludwig, providing for a much fuller sound than the mixes that came later. This mix was pulled early on due to people complaining about their needles skipping, thinking the lp was defective. Of course, it was due to the lp being played on inferior record players that couldn't handle the mix! Here's a youtube video of Bob Ludwig himself explaining what happened. "RL SS" is stamped on both sides. Narrow dead wax on Side Two. Matrix Numbers: ST – A – 691671 – MO – CC LW (sideways) RL SS 13933 (1) w AT on Side One. ST – A – 691672 – MO – CC LW (sideways) RL SS 13933 X w AT on Side Two. 1841 Broadway on label and on the inside of gatefold. Comes with original inner sleeve. Item will be shipped double boxed, with extra cardboard inserts for ultimate protection! CONDITION :: RECORD – EX, COVER – VG. This is an *original pressing* vinyl record. Not a re-issue.