Giveaway: 'The Very Beast of Dio, Vol. 2'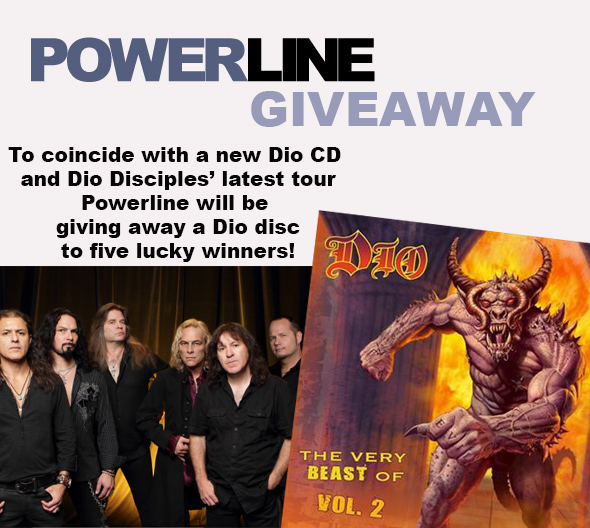 For the first week of November (well, November 1-7), Powerline is giving away five copies of the latest Dio compilation The Very Beast of Dio, Vol. 2 in CD format. The Very Beast of Dio, Vol. 2 was released to coincide with the U.S. tour of the Dio Disciples, the all-star tribute band honoring the life of Ronnie James Dio.

READ POWERLINE'S INTERVIEW WITH DIO DISCPLES
The Very Beast of Dio, Vol. 2 is a posthumous compilation by Dio. It is a followup to The Very Beast of Dio, a compilation album released in 2000 featuring tracks from Dio's first six studio albums and live EP. Vol. 2 picks up where the previous album left off, including tracks from the band's seventh through tenth studio albums.
Vol. 2 features tracks such as 'Killing The Dragon', 'Along Comes A Spider', 'They Eyes', 'Push', 'Metal Will Never Die' and many more. Unlike its predecessor, which was only available in the United States and Canada, Vol. 2 will see a worldwide release. The album was released on October 9, 2012 by Niji Entertainment.
TO ENTER: Entrants only need to fill out information below.