Record Store Day hard rock/metal performances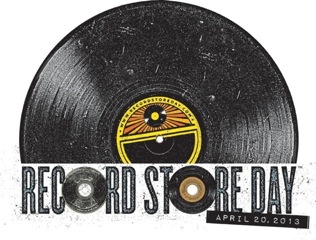 Saturday, April 20th, is RECORD STORE DAY!
In celebration and support of the independent record store community the world over, people celebrate together the culture of the indie record store. Record stores across the country have made the in-store performance, where fans can get up close and personal with their musical favorites, an art form. Among the many special releases for Record Store Day 2013 (complete list at www.recordstoreday.com) are a few recorded at record stores events to be released on this special day (on both CD and vinyl).
Among the Hard Rock/Heavy Metal bands performing on Record Store Day:
Clutch rock a hometown show at The Sound Garden in Baltimore supporting their latest album Earth Rocker, which they'll sign for fans, as well.
Anthrax will make an appearance at J&R Music World in New York City, while Opeth makes the scene at Newbury Comics in Leominster, MA.
On the other side of the country  Testament will stop in at Rasputin Music and DVDs in Berkeley.
Record Store Day is managed by the Department of Record Stores and is organized in partnership with the Alliance of Independent Media Stores (AIMS), the Coalition of Independent Music Stores (CIMS) and celebrates the culture of independent record stores by playing host to in-store events/performances, signings and special product releases on a global scale.
Record Store Day takes place annually on the third Saturday of April.
Record Store Day Sponsors:
ADA, Beck's Beer, CALIF, Caroline, Clarks Originals, Crosley Turntables, Disk Union, ERA, Furnace MFG, InGrooves/Fontana, NARM, RED, Redeye Distribution, Sony Music, Universal Music Distribution, Warner Bros. Records, WEA