NWOBHM legends Satan on first U.S. tour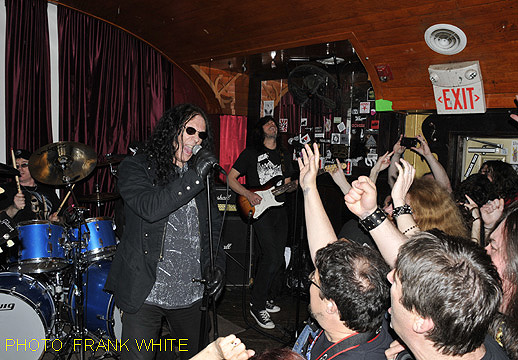 NWOBHM legends Satan — who have never toured the U.S. — made their way over here for their first tour in the band's 34 year history. They came to Philadelphia's Kung Fu Necktie club on April 14, 2014. The club was packed with fans to witness Satan's music.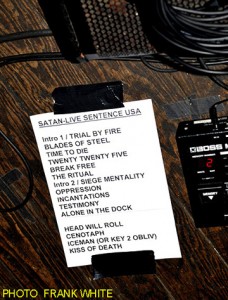 On the same bill was the first show for Richmond Virgina's BAT, whose lead singer/bassist is also the bassist for Richmond's thrash band Municipal Waste. Also on the bill was October 31 whose singer King Fowley is the drummer/singer for Virgina's Deceased and No Stayer local Philly band opened the show.