Deep Purple ready to release 19th studio album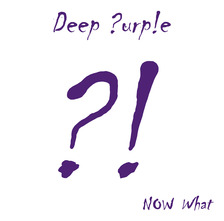 New York, NY (March 19, 2013) — NOW What ?! will be Deep Purple's 19th studio album. NOW What ?! was produced by Bob Ezrin (Pink Floyd, Kiss, Alice Cooper). It was recorded in Nashville, TN and combines a fresh and modern production with the original spirit of '70s Deep Purple. "Perfect Strangers meets Made in Japan," claims the band.
NOW What ?! is the name of the tour that will bring Deep Purple all over the world.
NOW What ?! follows the release of "All The Time In The World" and "Hell To Pay." A ballad and a classic Purple rocker. Two of the many faces to discover on the articulate and inspired new studio album. Available on all digital service providers April 2nd
NOW What ?! features 11 songs:
1 . A SIMple sOng
2 . WeiRDistAN
3. OUt of HANd
4 . HELL to Pay
5 . BOdyLinE
6 . AbOVe aNd bEYOND
7. BLOod froM a StoNe
8 . UNcomMon MaN
9. aprÈS VOus
1 0. ALL the tiME in thE WORld
11. VinceNt PRiCE
NOW What ?! will also be released in a limited quantity with a bonus track and a bonus DVD featuring Deep Purple in conversation plus additional audio material.
NOW What ?! will on top be released as double vinyl LP containing 11 tracks plus bonus track, as in the limited edition CD.