GWAR guitarist Corey Smoot found deceased on tour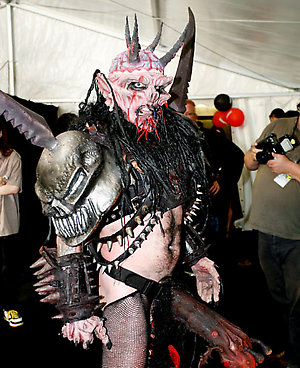 Corey Smoot, guitarist for the exccentric American heavy metal band GWAR, known more commonly as his alter-ego Flattus Maximus, was found dead by his band mates just prior to their entrance to Canada. GWAR frontman Dave Brockie (Oderus Urungus) said in a statement:
"It is with a sense of profound loss and tragedy that the members of GWAR must announce the passing of their longtime guitarist and beloved friend Cory Smoot, also known to thousands of metal fans worldwide as Flattus Maximus. Cory was found deceased this morning as the band prepared for a border crossing. At this point we are just dealing with the loss of our dear friend and brother, one of the most talented guitarists in metal today…"
Smooth replaced former guitarist Zach Blair in 2002, and went on to produce their 2006 release Beyond Hell, as well as the follow-up, 2009's Lust In Space. The cause of death is currently unknown.