Nights with Alice Cooper to broadcast Slash chat about Rock Hall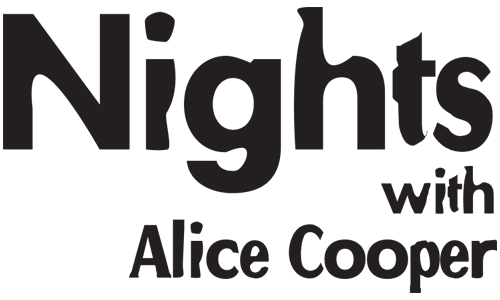 United Stations Radio Networks, Inc. ("USRN") and Nights with Alice Cooper ("NWAC") today announced that former Guns N' Roses and Velvet Revolver guitarist Slash will be this evening's interview guest on NWAC. The interview was conducted only days before GN'R frontman Axl Rose's refusal to be inducted into the Rock Hall (read Axl's letter here). 2011 Rock and Roll Hall of Famer Alice Cooper and Slash, who have guested on each other's musical projects over the years, including a performance of "School's Out" at last night's Revolver Golden God awards, will discuss Slash's new Apocalyptic Love CD, his upcoming film projects, and of course, this weekend's controversial Rock Hall induction ceremony.
During the candid conversation, Slash shares his true thoughts about the meaning of his Rock and Roll Hall of Fame induction, and discusses his feelings about GN'R playing live—or not—at this weekend's ceremony. The ex GN'R guitarist also touches on what makes ex-Alter Bridge singer Myles Kennedy different than Axl Rose and Scott Weiland, Slash's former bandmates. The Slash and Alice dialogue can be heard on Alice's over 100 global affiliates, a list of which is available here
Stations that offer streaming are also listed here.
Last night (April 11), at the fourth annual Revolver Golden Gods Awards presented by Epiphone, SLASH and the evening's other participants—Alice Cooper, Marilyn Manson and Johnny Depp—all met up backstage at Club Nokia in Los Angeles. It was a big night for SLASH, who took home the "Riff Lord" award, presented to him by Duff McKagan. SLASH and his bandmates–Myles Kennedy and The Conspirators featuring Myles Kennedy (vocals), Brent Fitz (drums) and Todd Kerns (bass)—performed three songs: the red–hot single "You're A Lie" from SLASH's upcoming second solo album APOCALYPTIC LOVE (out May 22 via Dik Hayd International, distributed through EMI); plus two songs from Slash's debut album: "Nothing To Say" and "Back to Cali." Alice Cooper then joined SLASH and his band, tearing into the Alice classic "School's Out." SLASH's headlining U.S. tour launches May 3 in Baltimore and encompasses three festival appearances: Saturday, May 5 at Carolina Rebellion, Saturday, May 19 at Rock On The Range and Friday, May 25 at Rocklahoma.