New 'Judas Priest, British Steel' book out in September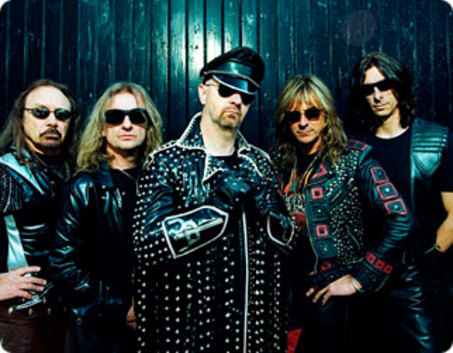 This book is the second in a CD sized series on 'landmark' rock albums and documents Judas Priest's seminal 1980 release British Steel, a pivotal album within the band's roster.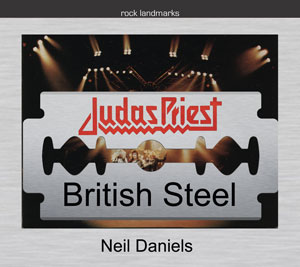 Judas Priest's sixth studio album has rightly earned its place as one of the greatest heavy metal albums of all time. It comfortably – perhaps too comfortably for some fans' tastes – sits between Priest's harder-edged heavy metal of the seventies with their far more commercial albums of the eighties. Sure, it is a world away from the likes of Killing Machine (Hell Bent for Leather in the States) and not as pop-orientated as Defenders Of The Faith and Turbo, but it set the benchmark for the kind of metal that was to become popular in the decade of its birth.
Not only has British Steel gone on to become a cherished item amongst ardent metal supporters but it inspired a whole generation of metal bands, notably, the American thrash metal bands of the eighties such as Metallica, Megadeth, Anthrax and Slayer and later, Annihilator and Pantera. Even the name 'British Steel' conjures up the working class sounds of classic British heavy metal.
British Steel is quite simply, genre-defining. This fans' handbook, will tell you why.
Foreword by Guns N' Roses guitarist Ron "Bumblefoot" Thal.
68 pages, 17 monochrome images.
Visit www.neildaniels.com for more information